Our Mission
Our primary goal as a trusted advisor is to be available and to provide insightful advice to enable our clients to make informed financial decisions. We do not accept anything less from ourselves and this is what we deliver to you.
Simplify the Complexity
The more complicated your financial life becomes, the greater the benefit of simplicity. We provide the foresight, organization, efficiency and discipline necessary to bring order and clarity to our clients' financial lives.
Renee' E. McNutt CPA,
PLLC

has the Resources, Experience and Expertise to Offer its Clients a Breadth of Services.

Simply put, we quantify your needs and resources, organize your assets and liabilities, ensure coordination across your estate and tax planning needs and serve as a single-point-of-contact for all of your financial questions.
Principal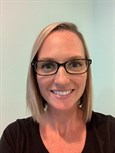 Reneé E. McNutt, CPA
Renee' received a Bachelor of Science degree with a concentration in Accounting from the University of North Carolina at Wilmington's Cameron School of Business. While attending UNCW, Renee' began working for a local CPA firm....
Testimonials


"I have worked with Renee' McNutt and her firm since 2007 - they take a comprehensive and professional approach to the entire tax planning, preparation and consulting processes. Not only are their services invaluable to me as an individual but also as a business owner. Throughout our relationship, I've encountered several unique situations requiring a great deal of knowledge and expertise. Without exception, Renee' has responded promptly to my requests for assistance, taking a very consultative approach in helping me to understand my options and execute them. It is obvious her commitment and dedication to providing her clients with trusted advice and stellar client service is the fundamental basis of every interaction. Having Renee' McNutt, CPA in my corner gives me a great sense of peace."
"I have trusted Renee McNutt with my individual and trust tax consulting/preparation since 2010. With steadfast attention to detail and an informed approach, she is adept at working through complex documents, legal and financial transactions, and an ever-changing tax code. My parents have also been the firm's clients for many years. Though I moved away from North Carolina several years ago, Renee's integrity, and earnest professionalism transcend the miles. She has built a great team."
Barbara Kelley
Saint Augustine, Florida
"I can recommend Renee without hesitation. She has handled my complicated federal and multi-state taxes for quite a few years with finesse and aplomb. Her work is timely and diligent.

Perhaps more importantly, when I have a tax or accounting question for her, I always get a prompt and thorough reply and she has taken the initiative on several matters to save me money without my asking. I appreciate her work and her efforts."
Erik L. Brockdorff
Commercial Real Estate Investor
"My wife and I have been fortunate enough to have Renee' McNutt to do our tax work for over 10 years, beginning when she first worked for Fisher Accounting. My wife Nancy and I had just moved into the Wilmington area. Fisher was a local company and at the time also did some investment work, as well. We liked the idea of working with a small local professional organization. After the company was acquired by Old North State Wealth Management, Renee' continued to work on our taxes, and we maintained our investments there, too.

Over time we moved our investments elsewhere, but still maintained Old North State strictly for tax proposes, as I liked the work Renee' was doing and how attentive she was to my requests for information.

When Renee' informed me she was leaving that firm, to go out on her own, there was never any question in my mind that we would be leaving with her. It was not the company's work we liked but Renee's work.

While I prepare the data for the joint tax return, my wife always accompanies me when we meet with Renee' to review the data, for the return. We both trust in Renee's judgement and we like her not just as an accountant but as a person. She is a hard working professional, along with being a wife and mom, and the kind of person you just know you can trust. I also admire individuals willing to go it alone and make a success for themselves. There was never any question in my mind, that Renee' would be successful.

Today, we live just outside Raleigh and have for the past 7 years. Although it is 150 miles to Wilmington, we always take the drive to see Renee' and get our taxes prepared by her. There are certainly options here in the Raleigh area, but when we find someone we like and trust in, why make a change. Renee' is such a person.

I have gone from full time employment for a major fortune 500 company, to full time independent consulting, to part time consulting, and Renee' has helped me manage my income and our investments in ways that minimize our tax burden.

I can not say enough good things about Renee' and she is someone I would recommend for accounting and tax purposes; knowing I have given someone a good resource that will serve them well."
Joel H. Freibaum
Former V.P. with Marriott Hotels and Resorts and currently a Consultant to the Hospitality Industry, for over 40 years.
"I've been a regular customer since the firm was formed. I am very pleased with their depth of knowledge and their response time. Renee has made a significant contribution to the smooth running of my practice."
M. J. McKenna, PhD
Principal, Navigator Life Science Advisory
"Renee' McNutt and her staff provide experienced and dependable tax preparation – both individual and commercial. Their proximity to the Landfall community, with professional and timely first class service has clearly been a major benefit to our family during the tax declaration season."
Neil J. Morrow
Wilmington, NC